Three Sticks is proud to announce the release of our 2009 Durell Vineyard Pinot Noir. This wine is now available to allocation members. If you are interested in purchasing please click here to join our allocation list and hear about future offerings. We currently ship to the following states: AK, CA, CO, D.C., FL, HI, IA, IL, MA, MN, NM, NY, NV, OH, OR, RI, TX, and WA. If you live outside of the locations listed, please contact us to discuss alternatives at info@threestickswines.com.
Our pick-up party will take place on Saturday, April 14th at our Patten Street offices in Sonoma. For more information email info@threestickswines.com.
We invite you to watch the following video with Proprietor Bill Price and Winemaker Don Van Staaveren where they discuss the 2009 Durell Vineyard Pinot Noir and what they consider an exceptional vintage.
Three Sticks proprietors Bill and Eva Price hope to see you at The Napa Valley Reserve for An Evening of Pinot Noirs on Saturday, March 17, 2012 beginning at 6:30 p.m. Master Sommelier Paul Roberts will present an exciting selection of Pinot Noirs, explaining the similarities and differences between the character and appellations of each one.
Prone to genetic deviation, Pinot Noir has more clones than any other wine, thus providing an extensive array of complex styles from many growing regions and climates. Paul, Estate Director at BOND, will moderate an invigorating discussion on one of the most difficult varieties to cultivate and where the terroir is of paramount importance.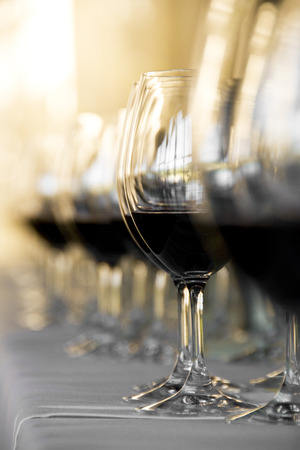 Dinner will feature wine pairings from Vintner Member Wineries including Copain, Flowers, Jonata, Kistler, Kosta Browne, Red Car and Three Sticks.
Saturday, March 17, 2012
6:30 p.m. | Wine Reception
7:15 p.m. | Pinot Noir-Paired Dinner
One Hundred Eighty-Five Dollars Per Person
Wine Country Casual Attire
To RSVP contact Alexis Newman by March 9
anewman@thenapavalleyreserve.com
(707) 968-3197
The Napa Valley Reserve
Ph: (707) 968-3190 | Fax: (707) 963-7240
info@thenapavalleyreserve.com | www.thenapavalleyreserve.com
For further information on upcoming events and happenings at The Napa Valley Reserve, please click here.
Preview Tastings at Family Winemakers' Southern California Events
We are just days away from the official release of our 2009 Durell Pinot Noir, which we previewed at the recent Eight Street Open House tasting this past February 25th. Feedback from our guests at the Sonoma Valley event makes us believe that this new vintage (just 253 cases produced) is going to move very quickly through our allocation list, so if you were unable to attend and you live in the Southern California region, we have two excellent opportunities with Family Winemakers of California to experience what is proving to be an exceptional vintage from our Durell Estate Vineyard.
Click here to download the 2009 Durell Pinot Noir Tech Sheet
Please note that we'll also be sharing tastes of other select wines from our portfolio, including some very limited library wines. These additional wines are listed below specific to each event.
---
FAMILY WINEMAKERS: SOUTHERN CALIFORNIA TASTINGS
San Diego, Sunday, March 11, 2012
Del Mar Fairgrounds ~ Public and Trade
Click here to purchase tickets.
Three Sticks featured wines: 2009 Durell Chardonnay, 2007 Durell Pinot Noir, 2009 Durell Pinot Noir, 2008 Head High and 2007 Sonoma Valley Cabernet Sauvignon
---
Pasadena, Tuesday, March 13, 2012
Pasadena Convention Center ~ Trade Only
Click here for trade registration form.
Three Sticks featured wines: 2009 Durell Chardonnay, 2009 Durell Pinot Noir, 2008 Head High and 2007 Sonoma Valley Cabernet Sauvignon
We look forward to meeting you and tasting!
The Three Sticks Team
Winter Open House Winery Stroll Happens Saturday, February 25th
Twice a year, the collective of Eighth Street Wineries in Sonoma, California serves up two of the best casual and relaxed Open House strolls in wine country, while also pouring some of the finest nano- and micro-winery offerings with delicious bites from local chefs.
As many of our friends and family know, the majority of the wineries in our urban complex are production facilities only, no tasting rooms, which is yet another reason that these events are so special and not to be missed.
In 2012, there's an even more compelling reason for Three Sticks enthusiasts to make the excursion to the Annual Winter Open House on Saturday, February 25th from 11am to 4pm. Wait for it…
Three Sticks Wines is coming off a breakthrough year in 2011, our wines are almost all sold-out or on strict allocation. The Eighth Street Wineries Open House is your best opportunity to personally meet winemaker Don Van Staaveren, winemaker and enologist Tracey Bledsoe, director of Durell vineyard operations Rob Harris, and the rest of the team, while getting to taste our most recent release: 2007 Sonoma Valley Cabernet along with a pre-release of the 2009 Durell Vineyard Pinot Noir (slated to be released in March).
Along with serving delectable appetizer pairings created by famed wine country restaurant the girl & the fig, we will be donating 10% of all online ticket sales to Water.org, the organization founded by Matt Damon to provide clean, safe drinking water and water related services to developing countries. So click here to purchase tickets (Use discount code: WINECLUB2012 for $10 off each ticket) to be in Sonoma for this inviting, delicious and fun event, and secure your newest Three Sticks allotments.
We also invite you to join our Members Allocation List for ongoing updates, exclusive offers and invites to special events across the country. If you're a restauratuer or fine wine shop proprietor who would like to request an allocation of Three Sticks Wines, please contact Scott Forrest at scott@threestickswines.com.
Click here for a glance at the menu...
Respect for food is a respect for life, for who we are and what we do. - Thomas Keller
Recent Posts
February 19, 2013

February 19, 2013

February 12, 2013

January 30, 2013

January 25, 2013

December 11, 2012

November 6, 2012

October 19, 2012

September 13, 2012

July 30, 2012
Blog Categories
Blog Archives
Our Writers
RSS Feed
by RSS